​EDITOR'S NOTE:  Mom did not edit or revise her entries.  This is a first draft.   All I did was copy it from her journal with some occasional paragraphing and punctuation for easier reading.  The captions are mine.   Mom, Terri, and I made the trip out West in my GMC pickup with a cap on the back.  Terri was only with us part of the way.  She flew back to East Lansing for the start of classes at Michigan State University later in the month.

                                                                                                                                                                                 J.H.M.

           September 13, 1977

After three hard days on the road we are at the Badlands, South Dakota. To get here we came over the Mississippi and the Missouri Rivers, drove the width of Wisconsin, Minnesota and ¾ of South Dakota.

The Badlands consist of plain areas covered with tall grasses bordered by high pinnacles and bluffs. I've noticed the winds blow constantly here. It is warm, almost hot in the sun. The evenings are cooler – we need our sleeping bags. Even though I have a slight burn from the sun, the constantly blowing winds have a hint of coolness to them, making one think of autumn.

The ranger showed us many forms of plant life this morning – needle and thread plant, yuccas, rubber rabbit bush, sage brush, curly cup gum weed and prickly pear cactus, which is everywhere. I also saw lichen and buffalo grass, which is short and curly.

           September 14, 1977

On Sept. 14 we left heading for the Black Hills through rolling land with foothills in the distance.  The Black Hills, " Paha Sapa" was the Sioux name, are covered with black spruce. 

 We drove directly to Mount Rushmore, a high elevation. It is a spectacular wonder, the size of the presidents, also the beautiful detail, expression of the eyes.

The sculptor Borglum honored them high up on the mountaintop for all to see. There were a lot of people there, even in September.

We left heading for Wind Cave National Park. It was a long drive along a mountain, climbing higher and higher over wood trestles and through one-lane tunnels. It was necessary to sound your horn before going through. We were all tired and rather lost; John was checking the map.

 A TRIP OUT WEST - 1977      

       GLORIA (SCHOCK) MCCOY

           [edited by J.H. McCoy]

         SEPTEMBER 16, 1977

Friday morning after a delicious outdoor breakfast of buckwheat pancakes, which John fried, we set out for Deadwood, the town in which Wild Bill Hickok was shot in the back while playing cards. 

 They had a really good museum there. It was free and there was a lot to see. We had a drink at the bar Wild Bill was in, visited the cemetery where he and Calamity Jane and Preacher Smith were buried. We spent a lot of time there.

Deciding to drive a route that would take us to St. Labre Indian School and Jim Gleason gave us some trouble! It was a long drive taking us through a little of Wyoming and a part of Montana that was deserted. We finally got to Ashland, Montana, near dark.

Jim was not at the school, instead he was twenty miles into the Indian reservation on a dirt road. We chose a National Forest to pitch our tent. 

 John said things could get worse and they did. It was a beautiful place, nice and clean, quiet, but during the night it rained and the local Indians had a party in the picnic area....

On Saturday (Sept. 17, 1977) we visited Brother Jim, enjoyed this, then set out for Custer Battleground. It was rainy, cool, but we looked at everything. The museum was just great. We were glad we came. 

 Montana is now ruggedly beautiful. The mountains are before us, foothills, rocks all around.

Staying in a motel on Saturday night.  What a luxury!  We will be driving to Yellowstone.

DEADWOOD, ST. LABRE INDIAN SCHOOL & THE LITTLE BIG HORN

 THE BLACK HILLS & WIND CAVE NATIONAL PARK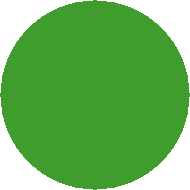 ON TO YELLOWSTONE & OLD FAITHFUL

       September 18, 1977 - Sunday

Good night's sleep, complete with shower and breakfast, and we are on the road. 

The snow-capped Rockies are in the distance – beautiful. We are going higher and higher. Now both Terri and I are leaning toward John. We don't want the truck to tip over into the deep canyons. The road is now a steep climb, ever turning and twisting, going higher. We have left the tree slopes and are on bare tundra.  The snowfields are all around us! We are high. It is a 10,900 ft. height. 

We are entering Yellowstone through the Silver Gate pass (Northeast entrance), one of the five passes into Yellowstone, also one of its highest passes. It closes October 15, or anytime before.The scenery is awesome. We camped at Pebble Creek, so named because of a mountain stream in it that, believe it or not, made as much or more noise than the ocean. Two other campers besides us.

Here was an ultimatum. John wanted to pitch two tents. I refused, and so Terri and I slept in the pickup (camper). Too many bear signs for me, grizzly bear signs. It was cold --- It froze ice –-- high elevation. Had chili before bed, were very careful with food, garbage etc. Put all food in the cab of the truck.

While driving in the morning, we saw our first moose, a bull and a cow. During the day we stopped and hiked many trails along the Yellowstone River – the Grand Canyon Trail - two that had falls 308 ft. high, one was breathtaking.

We camped in Grant Village that night setting up the big tent. We slept in the camper telling John it was too cold because it sleeted, snowed, and the night got very cold.

We had pancakes for breakfast and then left for a drive down to Yellowstone Lake and Hayden Valley. It is a very beautiful area, had lunch there, drove back at dusk. A moose came across the road in the rut, but did not see any bears.

The next morning we left quite quickly because the ranger rode around saying the south pass was closed and there was a snowstorm coming. We rode through the Grand Tetons, a most beautiful mountain but could not see the high glacier peaks because of the clouds and snow. 

 We stopped at Jackson's Hole, a western town. We would have liked to stay and look around, but since the weather was so bad and Terri had to get on a plane for home, we headed for Idaho Falls, Idaho, through the Teton Pass. We all agreed this was a really beautiful sight, snow on the trees and the high mountains.

Got a motel and had a good shower. Terri treated us to dinner. Went to bed early so we could be up at 6 o'clock to put Terri on the plane. 

Friday was nice and clear, and we put Terri on the plane on Sept. 23. Sad to see her go. She landed at Salt Lake City, then Chicago, then Tri-City at 4:22. The fare was $151.

QUICK EXIT FROM YELLOWSTONE - TERRI BACK TO COLLEGE

John and I decided that it was probably too late to go to Glacier or Mt. Rainer because of the cold, so we headed for Salt Lake City, Utah. 

 It was a long drive through Utah, mountains were black and barren. They looked like huge mounds of black lava. As we neared Salt Lake, there was some plant life on the mountains. Mining and some grazing seemed to be done.

Salt Lake City is a nice city, landscaped and clean. We visited the Bee Hive House of Brigham Young, full of beautiful antiques. He was the first governor of Utah. The Mormons settled it. He was their leader. 

We also visited the Mormon Tabernacle, spent the whole afternoon there so drove late to find a place as south Utah is sparsely settled.  

                      September 24, 1977

We are now in Zion National Park, like the Bad Lands, but a much grander scale. The soil is red, peaks are red, and shades of red.

                  September 25, 1977

Beautiful warm day. We went on a hike with a lady ranger to Emerald Pool, a strenuous hike up the mountain side, just a narrow, dirt trail with a good drop. Sometimes I just watched the path as looking down made me dizzy. 

There were many kinds of beautiful wild flowers: purple and gold asters, the paint brush, orange, the cardinal flower, bright red. Many yuccas and prickly pear cactus. The water here flows through the rock to the Virgin River.

A SHORT STOP IN LAS VEGAS

​                 

                 September 26, 1977

It was hot as we drove through the Mojave Desert. I decided this was desert enough, so we did not go to Death Valley. We drove until after dark, going through a small part of Arizona into California and stopped at Bakersfield. It has a higher elevation.

                 September 27, 1977

Tuesday was real pleasant.  I liked Bakersfield. We stopped here, did our laundry, and I bought a pair of jeans. John has a bad cough that began in the Black Hills or rather Yellowstone.

We left Bakersfield driving through a valley filled with grape vines having huge grapes on them, orange trees with oranges, olive trees, grapes with small grapes for raisins. It was a beautiful valley - then we began climbing.

​Mojave Desert and Bakersfield

THE PACIFIC AND SAN SIMEON

                September 29, 1977

We left Sequoia National Park driving west to the Pacific. I saw the ocean for the first time, the Pacific, that is, at Morro Beach. It is a powerful ocean. We watched the boats in the harbor unload their fish and put ice in their holds before they went out again. It is a wonder there are any fish left the way they catch them. We are camped along the Pacific outside San Simeon. It is cold and the wind is blowing hard. It is warm in the camper.

             September 30, 1977 - Friday

San Simeon is fabulous, set high on top of the St. Lucia Mts., a steep climb up a winding road five miles – the only way to get to it. It is a bus tour, that is the bus takes a load of people up and then you enter the front entrance.  

​                           Sunday

We decided to drive to Sacramento. This is very nice but could not compare to San Francisco – no ocean! Sutter's Fort is there. We spent a lot of time at the Fort as there was a lot to see. 

We drove to Donner Pass, the downfall of the Donner Party. It is beautiful high country with firs and pines. We stopped at Donner Lake, site where the Donner Party camped. The snow in the pass got as high as twenty-five feet. They could tell by the stumps of the trees that the Donner Party cut.  We could camp here, but we traveled on to Lake Tahoe along a high ridge leaving Interstate 80. What a trip!  It was dark before we stopped driving.

In the morning we left, for we set out for Arches National Park. The country began to get rugged - rocky hillsides. Arches National Park is a real no-man's land. We had to twist and turn and climb to see the arches. The ground was a real orange-red, rocks and all, very little vegetation, some sagebrush. "Watch for rattlesnakes" was a slogan.

The arches were eroded from rock, many spectacular shapes and forms to be seen everywhere. This is where we decided not to go down to the Grand Canyon; rather we would drive through the Rockies to Denver, Colorado. So we left "Arches" and continued driving.

COLORADO NATIONAL MONUMENT

DRIVING TO DENVER, COLORADO

FOLLOWING THE OREGON TRAIL BACK EAST

EDITOR'S NOTE:  The journal ends here.  Why it was not fininshed is not known.  Gloria did not put any dates in the last part of her journal, so the time frame is not certain.  The notes she made in the back of her "University Note Book" (7 3/4 X 5 in.) are listed below.  Gloria's journal contains 5,700 words.  No known pictures from the trip exist. 

                                    BIRDS

Magpie                                                Badlands

Mountain Bluebird

Western Meadowlark

Red-breasted Nuthatch                              Black Hills

Canada Jay (gray)

Clark's Nutcracker                                   Yellowstone N.P.

Raven

Steller's Jay (bright blue)                           Sierras

Acorn Woodpecker

Goshawk (big hawk)                                   Utah

                                   BOOKS

                   General Custer: My Life on the Plains

                I Will Fight No More Forever, Merrill Beal

                      The Ghost Dance, Weston Barre

                    Geronimo: His Own Story, Barrett

We camped at Norris – still refused to sleep in a tent, big or small. John did. After we ate, we looked around. It is the elk-mating season and we saw elk for the first time. The elk were bulls, two of them with beautiful racks vying for supremacy, the one obviously the stronger. He tore up the river area with his antlers, bugling loudly. We watched fascinated for quite some time, leaving only because it became too dark to see. 

It was a better night for sleeping, not nearly as cold. During the night an elk or moose passed by John's tent.

Left Norris and went to Geyser Basin, saw Echinus Geyser, The whole basin was steamy, mud pots bubbling, springs, boiling water in them, looked like we were walking on top of an old volcano. We had to stay on the trail. Caught up with the ranger and his group. 

Echinus erupted once an hour. Water shot high in the air, went different directions. What a sight to see! After about 12 minutes it ceased and the water drained very low in a matter of 2 minutes, very rapidly. The pool would fill, pressure would build, it would start rumbling, sending up small sprays and then "boom!"

We then drove to "Old Faithful." It was also great, shooting much higher every 59 minutes. My favorite was Echinus because you were standing right beside it, could get wet. "Old Faithful" was farther away. You have to walk a trail, ¼ mile to get to Echinus while you just park and walk over to see Old Faithful.  

John heard coyotes howling last night and saw mule deer. I saw prairie dogs and the magpie, a big black and white bird with a long tail, bluebirds (western),and meadowlarks – beautiful song.

The Sioux Indians live here on a reservation. Big Foot was massacred at Wounded Knee, 75 miles from here. One can't help but think of the Indians living here long ago, hunting the buffalo, living in their tepees just as we are in our tent.

We decided that we were going the right way after all. Before long we entered Wind Cave Park. It was very beautiful, Ponderosa pine and spruce everywhere. Buffalo wandered freely, also pronghorn stopping cars. At some areas whole fields of prairie dogs came into view. They were a sight to behold.

We came to the camp, set up our big tent. Firewood was provided. The winds in the pines sang.

The next day we drove to Wind Cave. We descended far into the ground and came up on an elevator. It was very interesting. 

We could hear coyotes at night, and since this was elk-rutting season, we could hear the bull elks bugling. We had a delicious stew which everyone enjoyed and looked for elk, deer and buffalo.

It got mighty hot, and John stopped the truck on the way back from this hike to look at the Narrows, the end of this canyon - just the river flows through. You can go no farther. We also did this hike. The canyon was cool, sides high above us abloom with wild flowers and ferns while below us was the Virgin River.

It was a mile hike to the Narrows. You had to go in the river with or without shoes to get to the final narrow spot. We enjoyed the hike. I was tired and slept a while before we ate.

In the evening, the ranger told us with slides about the Paiute Indians that lived here, cliff dwellers. Their diet consisted of berries, roots, acorns ground into meal by hand, lizards, grasshoppers, rodents and an occasional mule deer if they got lucky because their arrows were poor. 

Stayed two days then south over wild barren land, 

rocky, black slopes to Las Vegas. This land is dry desert.

It was hot in Las Vegas. It is a big city, but we found Casino Drive. We stopped, played the slot machines, won and lost, lost more than we won. 

I lost $4.50. 

We drove past the big hotels, the Sahara, Sands, Caesar's Palace. Sinatra was at the Sands. Juliet Prowse and Bill Cosby were in town among others. 

We drove on. 

Soon, we were high in the Sierras (Sierra Nevada). "Sierra" is the Spanish word for mountain, "Nevada" means snow or snow-covered. "Nevar" means to snow.

We climbed to a height of 7,000 ft. The road was twisty and narrow, and I was leaning toward John. On the way up, we stopped and saw the oldest living thing, a giant redwood, 2,500 to 3,000 years old called "the Sherman Tree." The giant redwoods are huge, extraordinarily beautiful trees. They grow only in the Sierras, and only at heights of 6,000 ft. or more.

It got much cooler as we climbed. Fire did not hurt these redwoods. They seemed to be able to protect themselves against forest fires. Many were scarred and healed around the burned area.

                 September 28, 1977

Last night, had a good pork chop and cabbage salad dinner. After sitting around the campfire, went to bed. I had a good night's sleep. John was cold. It got pretty cold at night.

One of the campers said they left some food out the night before and a bear & bear cub came and then tried to get into their camper, so they told campers next to us to be sure to put their food away.  

We have been very careful with ours because John is sleeping out, and the back door of my camper would open easily. We were laughing about a bear sniffing our chops last night and rambling over to eat them before we could.

It is pleasant here in the sun. We do not have any firewood to build a fire. The woods are picked clean in this spot. A small squirrel has been cutting acorns and dropping them. I've been wondering why these big acorns were falling all around me.

The Stellar blue jay sits right on the picnic table looking for food from you. In Yellowstone the Canada jay and Clark's nutcracker also sat right next to us and begged for food. Stellar jays are numerous here.

                 September 29, 1977

Spent time up in King's Canyon. Did not see any wildlife, but the mountains are beautiful. It is too bad that I did not stay awake until around 10:30. We had a nice campfire, then went to bed a little after nine. I probably read until ten, reading about Gen. Custer, then fell asleep – darn it. A big black bear came into camp. John heard them beating pots & pans in the lower camp, so he thought a bear was around.

The guy next to us left his cooler out (never supposed to do this). He was playing cards with another couple in a big mobile (his wife also). They were making a lot of noise, so they did not hear the bear. John heard him. He demolished the cooler eating whatever was inside, then he came by John's tent, came over to my camper and sniffed all around.

We had the food locked in the cab with a blanket over it because if the bear saw a cooler, he would break the window. John sprayed Lysol deodorant on the doors and on the back door, which the bear could open very easily. It worked, he walked over to the trash cans & left.

Some other guy in a tent had his gun loaded ready to shoot. John reported him to the Ranger because you are not supposed to have a loaded gun. If you follow the rules, black bears will not harm you, so John says & he slept out every night. I slept through it all! 

​  

Words cannot describe San Simeon. It is a perfect spot, but one would have to have money to keep it beautiful. It would be great to spend time there walking through the beautiful rooms, swimming in the the pools, strolling around the wonderful gardens. What a place! I'm sure W. R. Hearst hated to leave this place to go to a hospital knowing that he probably would not come back, which he did not.

We drove through Monterey Bay - the ocean was great on Highway 1, a route not so easy to drive. We camped and then started for San Francisco the next morning. Along the way we watched some surfers in black wet suits. Looked like fun, but very strenuous. Did not see any girls doing this.

Arrived San Francisco! Far west as we can go.  

It is some city. We stopped at Fisherman's Wharf, very colorful, rode the trolley or cable car as it called. We got off at Chinatown, ate a delicious dinner there, very reasonable, but most of all I liked a Chinese bakery. They have been here for years, and their baked goods are out of this world. I thought the Chinese only baked fortune cookies!!

We did not ride the cable car back because every car that came through had people hanging out the sides and back. They were full! We walked back to Fisherman's Wharf via Chinatown – enjoyed it. They have their own culture – walking on the streets speaking Chinese, eating with chop sticks, Chinese newspapers, theaters showing Chinese movies.

It is Saturday, and as we near the wharf, people are doing many things hoping you will give them money – a little boy playing a native drum continuously. I gave him some money and he thanked me. Two young men were doing a marionette skit. They were very good and the crowd was watching. Farther on, another long-haired young man played the banjo. The city was very much alive.

However, an incident saddened us. We drove over the Golden Gate Bridge, parked our truck and decided to walk across. It was very high; the wind was gusty and the traffic was zooming across. I was a little afraid and wanted to go back. We looked down and what we had heard earlier was true. Two young people had jumped off the bridge. They were lying down there. It was terrible to look at them.

We went back to our truck and drove on. This was the first time two people had jumped from the bridge together. They kissed, jumped, holding hands. We should have spent the weekend in lovely San Francisco as we had intended, but this hit both of us too hard.

Note. The man and girl were in their early twenties. He did not seem hurt, just looking at the sky, curly, long dark hair, nice cowboy boots & jeans. She had fallen in such a way that she had split her head open, blond, nice aqua slacks, cream wedgie shoes & matching hose – one shoe was off. He had only car keys in his pocket, no identification. The police were hoping when the cars left the bridge parking lot there would be a car left. We never heard.

We drove through Lake Tahoe, beautiful expensive resort, up to Squaw Valley, a ski resort, very high and very high class. The people there were beginning training for skiing, and we saw people going out on horseback on the trails.

We kept driving along Lake Tahoe, the west side, still in California. The roads were hairpin curves, high up and before we began to descend into South Tahoe, California, I was leaning toward John at a good angle. 

All campsites were closed even though there were a lot of them. Someone told us later that extreme dryness might be the reason.

We lucked out and found a nice motel complete with color TV to stay in, "Blue Lake" - $20.50 a night, which we thought very reasonable for this area. We were beat, went out for dinner, then to bed.

The next day we went to Stateline, Nevada. Stateline and Lake Tahoe are joined across a street, and you can gamble. Nevada is a gambling state!! We went to Harvey's. The Sahara is there too, other big spots. Shirley Maclaine was there; Isaac Hays was coming after Maclaine. We spent all day at Harvey's, believe it or not, playing the slot machines, blackjack.

They had free entertainment back of the bar, inexpensive good sandwiches. One group was just exceptional. They were four brothers and a sister, Desiree. They were the "Muglestons." Simply great!  

We went back in the evening to catch their evening show. There were other entertainers, but they were top talent. This entertainment was free, offered to patrons of Harvey's. They charged across the street at Harrah's. Harvey's was a great place. We ate in our motel and then watched Elvis' last concert. We planned 

it this way - then back to Harvey's. Big day!

We left heading for Carson City. We decided to take Hwy. 50 because it was more scenic. Virginia City was along this way. We came off of 50 to see it. It is historic, a gambling town of the Old West. Many scenic buses bring tourists through here. We got here about 10:30 and stayed awhile. One bar was just great, a country western band, 4 piece, above the bar. They were good, played a medley of Johnny Cash tunes and one favorite, "Luckenbach, Texas." Good men singers, real bass voices. We had a couple beers and listened, got there just in time to hear them play.

Mark Twain worked on the newspaper here. Leaving Virginia City, we drove through high hills past deserted shacks through abandoned Silver City, site of first strike. Forgot to say that Hearst silver mine was in Virginia City. Hearst bought 1/6 interest, cost $18,000 for the whole mine. It mined out $100,000! What an investment.

Highway 50 is really worthwhile. It goes through completely deserted country, miles and miles, no telephone lines, electric lines, fences, just a narrow road winding through desert terrain toward Wasatch Mts. At one point we saw a cowboy on a horse rounding up some strays. There was no traffic either, just us – mile after mile, sagebrush, sand, hills, awesome, vast loneliness. We were glad that we had chosen this route. Nevada means "snow-covered," a real western, cowboy state.

We drove until dark, until we came to Ely. We were tired so we drove back to a National Forest. John slept without a tent under the stars. I rolled into the sack after a cheese sandwich. Nevada had done us in.

In the morning we shopped a little in Ely, nice town, and continued on. We followed Hwy. 50 heading for Hwy. 70, left beautiful unsettled Nevada, entered Utah. We stopped driving early, stayed in Maple Grove, camped at National Forest Camp at the base of one of the most beautiful mountains I've seen on this trip. It was covered with pines up high. The lower part was covered with plants blooming and changing to fall colors. On the ground below were aspens turning yellow and green pines. In the camp were beautiful red maples, fall shadings of pinks, red, oranges. Really spectacular!

There was a mountain stream swiftly flowing. We walked all around here as there was no one there. We tried out the grater that we bought in Ely, had potato pancakes. They were good. I had more than enough - sure needed to walk around. A huge hawk landed in a tree near us. John said it was a goshawk

We have been driving hard these past two days through Utah and Colorado. It was getting dark, looked like rain or snow. We wanted to camp, finally backtracked to Colorado National Monument. It was raining a little, and here we are going straight up this mountainside through tunnels. I wanted to get out and walk. This is the worst yet. Who would put a camp right on top of a mountain!

We finally made it, right on top, the lights of the city, Grand Junction, far down below. It was so windy I wanted to camp near the center, not on the edge. I thought we might blow off. 

Fixed tuna for sandwiches while John put tent up. John just got his tent up and it started to pour. We had to sit in the camper and eat. It poured and poured, so we played Black Jack, a leftover from Nevada. We thought the tent would be at the bottom of the mountain, but it still stood. What a night!

In the morning it was clear and mighty cool. Snow was forecast for the mountains so we pushed on. We were still about 250 miles from Denver. The rest of the way into Denver was very rugged. They do not have Highway 70 finished in some places. At the highest point we went through a long, long tunnel under a snow-covered mountain. It was called the Eisenhower Tunnel.  

All the mountains around us were snow-covered and it was snowing, but not real hard. They were a beautiful sight. The Colorado River was running along side us a long part of the way. Colorado means "muddy" or "brownish" and it certainly was.

We passed through Vale, the resort that President Ford skied at. There is a lot of new building going on in this area. They probably expect many tourists when this highway is finished because it is the only one coming into Denver from the west.

We found out that Rocky Mountain National Park was closed because of snow, much to our disappointment. So we decided to drive through Denver. This did not turn us on as it is just a big city – besides this, we were driving through it during the rush hour. Cars were bumper to bumper, and Denver radio reported three accidents

We drove out of Denver toward Boulder, which is very near. The University of Colorado is there and it is right up to the mountains, much nicer than Denver. We wanted to get up into the mountains. Although it was nice in Boulder, we could see the snow blowing and swirling in the mountains. The outlines were indistinct, blurry because of the snow. We were winding round and around on this narrow road with high pine-covered cliffs above us.

It was snowing, very beautiful, but we were low on gas and thought we might run out before we came to our small mountain village. Got there just in time, bought gas and drove on. 

The weather wasn't good; the station boy said we might have trouble, so John, as much as he want to camp in the mountains, turned back. He was very disappointed. We should have gone a little farther, and we probably would have found the camp, hopefully not too high up.

However we were at 8,000 feet when we turned around. So that was the "Rocky Mountain High" that we missed that night. We are pretty grouchy so we drove out of Colorado into the night. Stopped one mile from Cheyenne, Wyoming, and slept in the truck.

In the morning we began our trip to Fort Laramie. We drove a long way through sparsely populated ranching country. Everyone wears cowboy hats, the wide-brimmed ones. We stopped in a small town, population 100, had a good breakfast.

Fort Laramie was built on the North Platte River. It was interesting especially the officer's quarters - nice home, giving a good idea as to how they lived in those times.

We then drove to Scotts Bluff, an early landmark for the Oregon Trail travelers. It was the only way through the bluffs; the pass was called Mitchell Pass, good museum there.

The next landmark we saw was Chimney Rock; this high rock could be seen by the wagon trains thirty miles away. Again Nebraska is rolling plains with cottonwood trees growing by the river. It is much prettier than I thought that it would be. At Scotts Bluff we walked in the wagon tracks make by the Oregon Trail wagons.

After Chimney Rock we came to Ash Hollow. It was the spot where the pioneers had to lower or drive their wagons down a steep, rugged hill to get down into the Platte River valley – the ruts were still there preserved. The hill was called Windlass Hill. We were impressed by the hardships these people endured.

We camped in Fort Kearney State Park. The weather was nice, the surroundings beautiful complete with a lake. We had grilled chops, baked potatoes, coleslaw. Ate very well! Sat around campfire listening to the Yankee-Kansas City ball game.

What a change in the morning! Winds started to gust at 35 miles an hours, very few trees to stop it. The temperature dropped rapidly from 50 to 39 degrees.

We are now driving east toward Omaha, Nebraska. Skies are dark; wind is howling around the truck!

As we first entered Nebraska, it was plains, then rolling plains with cattle, then we began seeing large wheat fields, then we began seeing large corn fields. It is flat except for cottonwoods along the historic Platte River. Route 80, which we are on, follows the Platte River as the wagons did.

BORN ON JANUARY 30, 1923  -  LIVED 90 YEARS & 69 DAYS  -  DIED ON APRIL 9, 2013